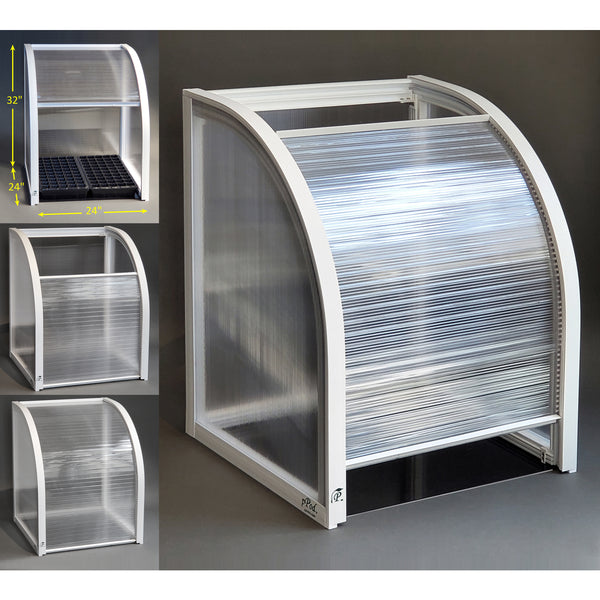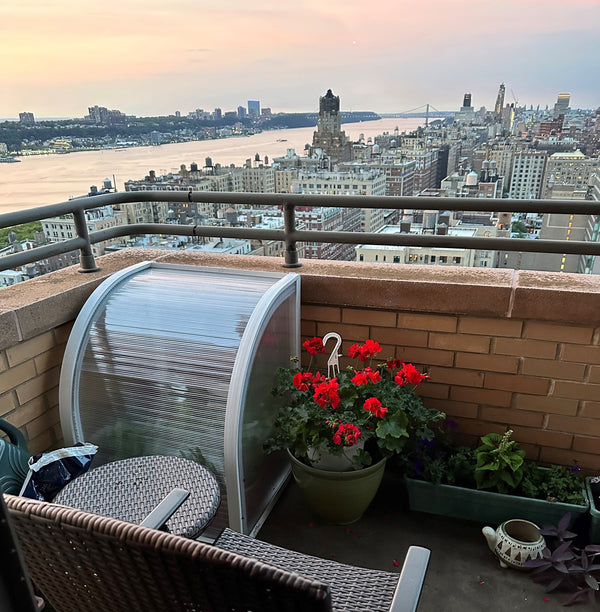 Dimensions: 24 inches wide (25.5" overall width) x 24 inches deep at the base x 32 inches high at the back.
The 2 front panels are flexible twin-wall polycarbonate with a handle at the top of the top panel and a handle at the bottom of the bottom panel. The 2 panels overlap as they slide open or closed. The panels are typically left slightly open during warm weather for ventilation and closed during cold or extreme weather.
The side and rear panels are also twin-wall polycarbonate for exceptional insulation. The base is insulated polypropylene. The frame is made of UV-resistant PVC. All parts of a pPod® are recyclable.
ORDER A HEAT MAT WITH YOUR PPOD FOR GROWING THROUGHOUT THE WINTER.
pPods are assembled easily in minutes. Download instructions here.

Disassembly is just as easy, making pPods portable and easy to store. The Standard pPod ships in a 36"x24"x5" box.

Made entirely in the U.S.
Currently only available in the U.S.